What does it do?
The system sends automatic emails based on a set of rules
It sends emails
When something happens
When something doesn't happen
On a timer
It sends emails
Internally
Externally to Clients or suppliers
How is it different?
Other vendors are only able to alert against their own products
We are able to alert against a wide variety
Our system uses information from the CynareLink data aggregator and warehouse
As CynareLink is already connected to a firm's underlying production and control systems, we are able to use this information to generate the alerts
Unlike other systems, we are able to alert different people about the same issue, dependent on its importance or urgency
We are able to alert internal firm members and their clients, suppliers and other contacts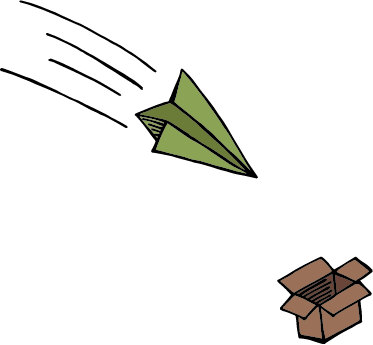 How is it used?
If the person responsible for responding to the automated email does not respond within a pre-set time, the system can remind them
If they still fail to respond, their line manager can be alerted
This process can continue all the way up to the leader of the firm
What are the benefits?
Alerting
Most work across the firm progresses from start to finish with no intervention from senior people required
Those jobs causing concern with budgets, timescales or Client issues need tighter control
Senior people are able to manage by exception
This means they can manage the people doing the work rather than having to wade through all the jobs in progress trying to spot issues
Applications include
Jobs over budget
Stuck jobs
Client debt has become too old
AML (anti-money laundering) compliance out-of-date
Team training not completed
Regular emails
The system is able to automate regular emails
Applications include
Informing portfolio holders of cash receipts each day
Deadlines this and next month
Telling Clients about new services
Client emails
The system is able to automate emails to Clients
Applications include
Informing Clients about new documents uploaded to their Client portals
Reminding them to complete forms
Notifying them of upcoming deadlines
How does it work?
A set of rules is agreed
The CynareLink database constantly monitors for exceptions to the rules and upcoming reporting schedules
The emails are sent out
If required, an audit trail of all alerts can be maintained, so underlying issues may be identified
How much does it cost?
The basic product costs from £2,500 plus installation
The price of each automated email depends upon its complexity
The simplest alerts cost from £100
What is the technology?
We use the CynareLink system to store all the information required for the delivery of the emails
The information is taken from the underlying production and practice management systems
We tend to use your existing mail server
If the speed of the existing server (or the speed of connection to it) is insufficient to cope with the level of automated emails, we are able to use cloud-based bulk email systems, such as SendGrid