What does it do?
In addition to linking to HMRC and Companies House, we link to a variety of equivalent European systems
How is it different?
While the UK has not progressed very far on its digital journey, various European Governments are much further on (others have barely started!)
For example, our system is already dealing with detailed VAT filing in a number of countries
This ensures we're ready for when the UK Government catches up
How much does it cost?
The ongoing cost is dependent upon the requirements of the European Government
Setup costs are subject to survey
What are the benefits?
Clients and our Clients' clients ensure compliance with the relevant territories' filing requirements
How does it work?
Using our CynareLink data aggregator, we pull accounting information from the underlying systems and format it to the appropriate jurisdiction's requirements
We then deal with the filing and reporting of the transactions
What is the technology?
The system is hosted as cloud services, with secure links to a organisation's internal systems
Older internal systems are connected at a database level
More modern internal systems are connected using their APIs (application programming interface)
The high degree of automation is provided through our CynareLink system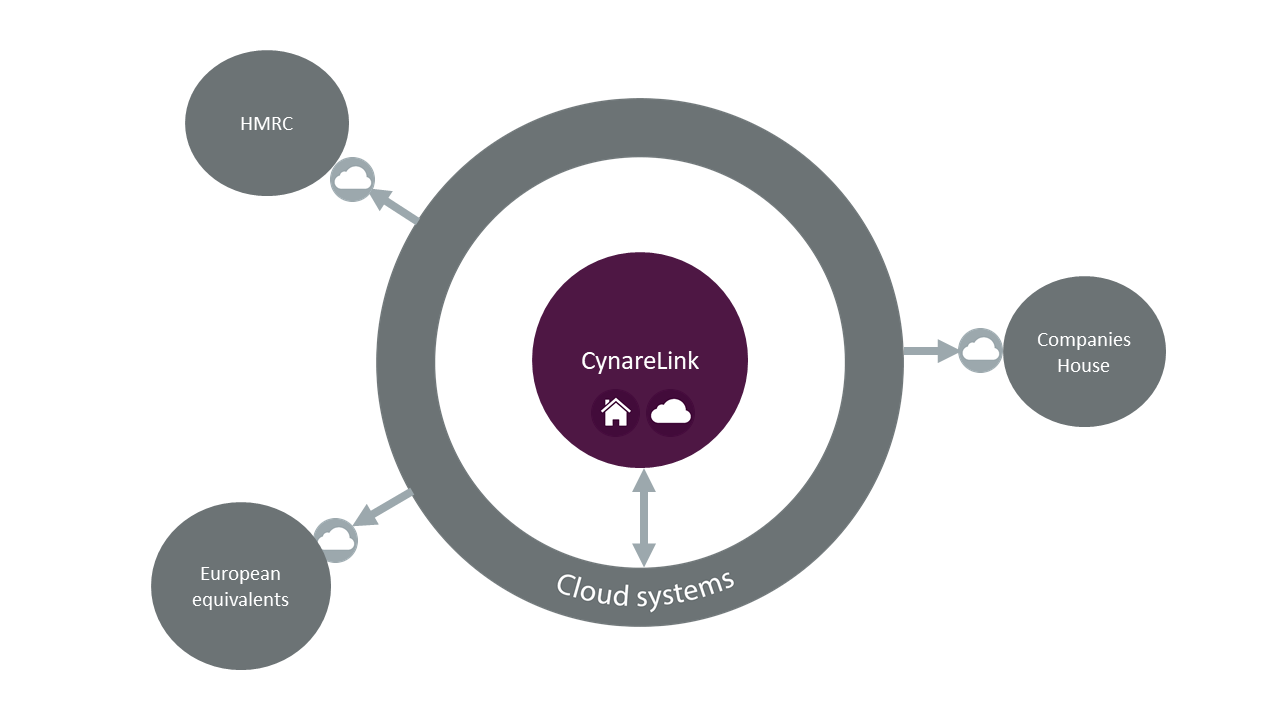 We link to UK and European Government systems